Existing Commercial Development at Port Nikau
Considered the premier industrial and commercial precinct in Whangārei, Port Nikau has a well established commercial business park offering affordable, freehold sections of various sizes for sale or lease.
Premier Industrial and Commercial Precinct
Port Nikau is home to a range of quality commercial properties in a high-quality business park situated on and adjacent to Port Road. Over the last decade, Port Nikau has worked hard to support and manage these existing commercial interests, with a particular focus on strengthening marine facilities.
Port Nikau is located in central Whangārei, in the heart of the city's marine and industrial sectors. Existing businesses in the engineering, transport, manufacturing and storage sectors have already recognised the advantages of this prime location.
Logyard Road West and Extension
Close to Whangārei's CBD and only 4.8 km to State Highway One, Port Nikau offers a solution to Whangārei's lack of industrial space.
All sections on Logyard Road West and the Logyard Road Extension are flat, metaled and freehold, with services to the boundary. Logyard Road is classed as Business 4 Environment under the Whangārei District Plan. This environment is designed to allow the heavy industry to function effectively. It allows for most activities but does restrict activities that are sensitive to heavy industry. Please register your interest in commercial property opportunities below.
Register Your Interest
If you're interested in upcoming commercial development or land opportunities at Port Nikau, please provide your contact details and one of the team will be in touch.
Port Nikau News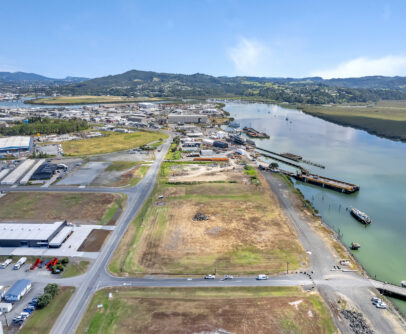 We are excited to announce the first sections of the wider Port Nikau development are now available for purchase. Waterfront commercial opportunities like this are rarely seen on this scale on the open market with three freehold titles totalling 29,476sqm on Port Road, Whangārei – a stunning location close to Whangarei's CBD and State Highway …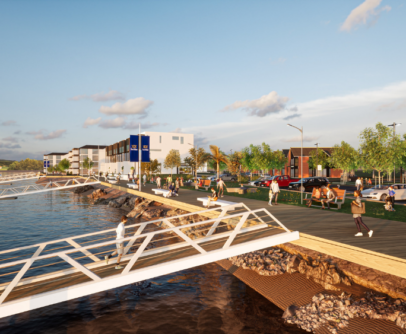 Urban planning company Construkt has partnered with Reyburn & Bryant to perfect and produce a Masterplan for the new Port Nikau development, which the Whangārei District Council has given the go-ahead. The plan will eventually provide over 1,200 homes adjacent to a harbour-side town centre, in the 67ha of former port land to create genuine …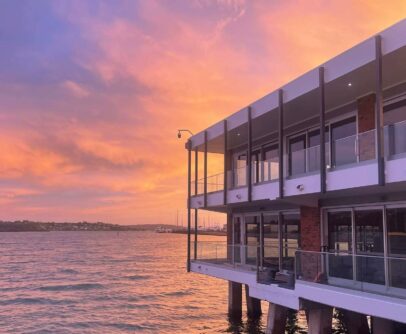 The opening of Tide at 325 Port Rd signifies the first step of the future town centre for the Port Nikau development area, a new harbourside residential suburb within 5km of Whangārei. Partners and chefs Paige Cowie and Brad Revell recently leapt at the chance to make this historically-significant building into a unique seafood-themed restaurant. …