May 24, 2022
LB Collision Repair Group takes prime position at Port Nikau
Local business LB Collision Repair Group Ltd has expanded into its new premises in Port Nikau, Whangārei.
After outgrowing their previous premises, owners Carl and Mel Henty secured the land in Port Road in early 2020 to accommodate their expanding business, with the new workshop more than double the size of their previous space in Lower Dent Street.
With a new purpose-built area to accommodate commercial vehicles and more parking spaces, Mel Henty is excited now to have the space to offer more to their customers.
"Exciting things are happening and now we have the space to actually grow, while the area around us grows into the vision that is Port Nikau – it's going to be amazing."
Louie Berkers' new site is just before the entrance to the new Port Nikau development, adjacent to the Logyard Road commercial area.
"We couldn't have picked a better location. This will eventually be a prime location in Whangārei as the development takes shape in the next ten years. There will be so many people living here and we can be that close first port of call if they need help with their vehicle.
"We're only minutes from the Whangārei CBD, with upgrades to the road out here to help traffic flow so we're really accessible. And, what a view from the office!"
As a gold repairer for most insurance companies, LB Collision Repairs is already booked three months ahead, which will keep the 17-strong staff busy in their new premises.
The staff at Louie Berkers pride themselves on being local. Carl Henty started with the company in 1997 as an apprentice collision technician and after nine years of building experience and establishing himself, he bought the business from company founder Louie Berker.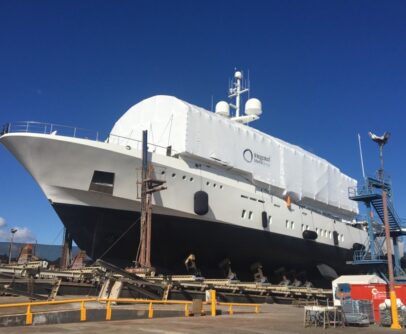 New Zealand will open its air and sea borders from 1 August, allowing tourists to once again explore and enjoy one of the world's greatest natural marine playgrounds.  The move has been met with delight by the superyacht industry as the final step in New Zealand's marine reopening, inviting visitors to return to the gateway …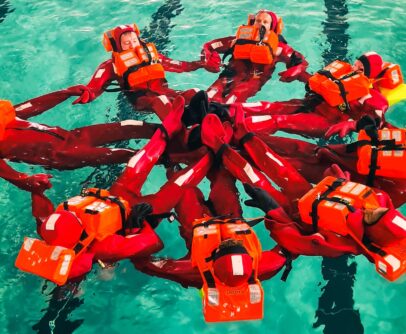 A globally-recognised maritime training qualification being offered in Northland for the first time is open for enrolments. The first intake started on 1 February and ran for seven days during which time participants have been armed with personal survival skills at sea.  Training 4 Safety is the first Northland business to deliver the training, which …