Tuia 250 fleet visits Port Nikau
Port Nikau was proud to host the Tuia 250 flotilla for three days in Whangārei this month, including an open day where more than 2500 people descended on Port Nikau to get a closer look at the fleet.
Commemorating 250 years since the first onshore meetings between Māori and Pākehā, Tuia 250 is also celebrating the voyaging heritage of Pacific people that led to the settlement of Aotearoa many generations before.
The Port Nikau Open Day was a chance for people to learn about celestial navigation and the amazing skill and innovation used by voyagers of the Pacific who found and settled Aotearoa many generations ago.
All the vessels – including the replica HMB Endeavour, Ngahiraka Mai Tawhiti (Te Kura Waka), R. Tucker Thompson, Spirit of New Zealand (Spirit of Adventure Trust), Va'a moana from Tahiti Fa'afaite and Haunui (Te Toki Waka Hourua), were open to the public, with hundreds of people queuing up to have a look on board.
The Open Day also featured interactive activities for people to try traditional arts like flax weaving and explore the hi-tech Tuia Mātauranga Activity Room. More than 2500 people attended during the five hours.
While in Whangārei, the Tuia 250 crews were acknowledged with several mass haka pōwhiri and took part in local activities including the Tuia Mātauranga interactive experience and Tohunga Talks at Hihiaua Cultural Centre with flotilla crew members and carvers from the Rātā Symposium.
The flotilla left Port Nikau on 4 November, to head north to Kororāreka, Waitangi and Opua in the Bay of Islands.
To learn more about Tuia 250, visit: www.tuia250kituranga.nz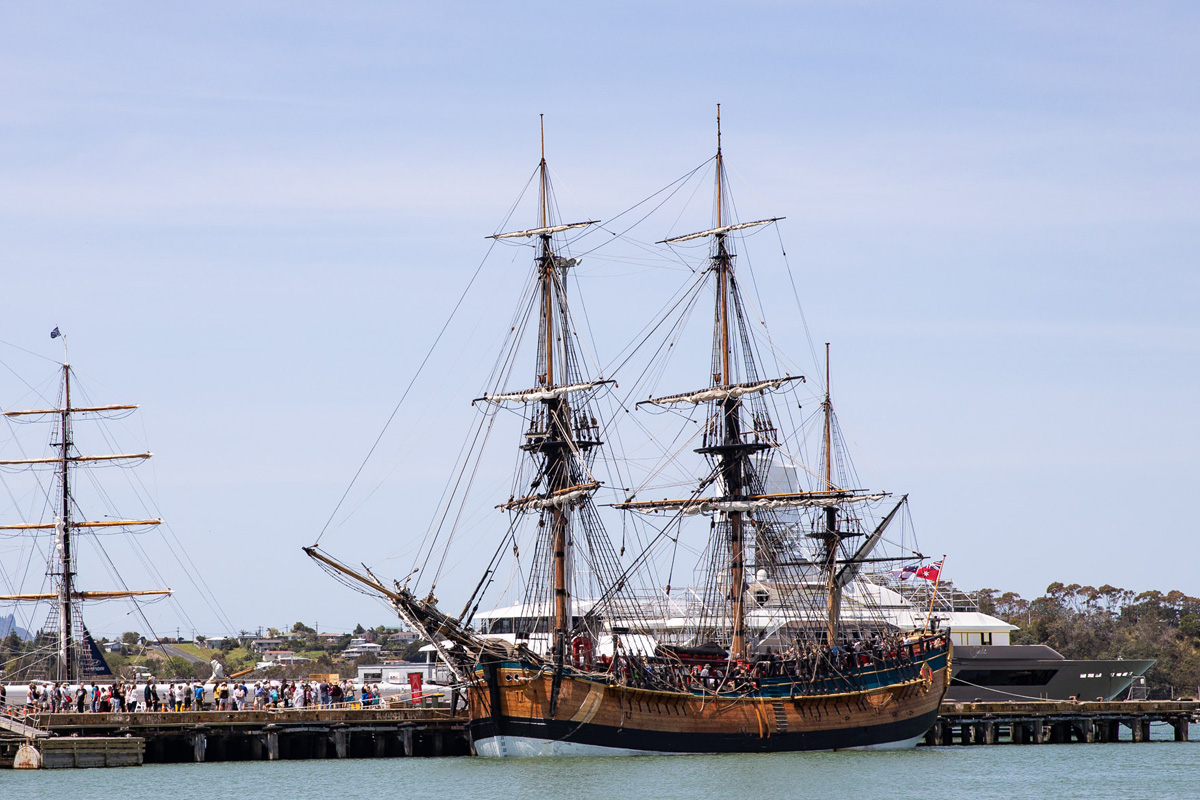 >