June 13, 2022
Sea borders open for superyachts heading to New Zealand
New Zealand will open its air and sea borders from 1 August, allowing tourists to once again explore and enjoy one of the world's greatest natural marine playgrounds. 
The move has been met with delight by the superyacht industry as the final step in New Zealand's marine reopening, inviting visitors to return to the gateway to some of the most adventurous cruising in the world, and the renowned refit hub of the South Pacific.  
New Zealand has spent the past two years expanding superyacht offerings across the country's marine destinations, including at Port Nikau, Whangārei. 
"We've had the privilege of hosting some of the world's most well-known superyachts at Port Nikau, and we're excited that this latest government announcement will allow vessels from around the world to once again start plotting a course for New Zealand," says Port Nikau marine manager Blair Smeal.
"Whangārei is one of the most highly regarded marine hubs in the southern hemisphere, with first-class refit and repair facilities, all based in a central marine precinct.  At Port Nikau we can accommodate superyachts up to 120m, with a floating pontoon that is set up for stern-to, Mediterranean style berthage, allowing us to accommodate 5 superyachts, up to 65m, with a depth of 5.5 metres."
The reopening of New Zealand completes the traditional South Pacific loop for yachts, with most superyachts favouring a journey through the islands of the Pacific, including Tahiti, and Fiji, before sailing on to New Zealand. Many vessels then refit, restock, repair, explore, charter, and often create a base over several seasons, before heading back into the Pacific and further north.
Mark Wightman from Integrated Marine Group is also delighted with the news.
"The superyachts who come to Whangārei are always very impressed with the high quality and the extent of marine services available here. We support them with everything from managing repairs and refits to destination and trip planning, and logistics like onshore accommodation so they can make the most of their time in New Zealand and beyond. The yachts are often here for 6-24 months, which provides ample opportunity for repairs and an extensive cruising itinerary around this fantastic stop-over destination. 
"The yachts represent a significant boost to the local economy, but they are equally rewarded with a memorable stopover among people passionate about what they do that they will always remember with fondness. We're thrilled to confirm that yachts can once again visit New Zealand shores and we look forward to welcoming them back."
Foreign flagged yachts visiting New Zealand benefit from a superyacht-friendly framework that includes newly completed refit facilities, a 24-month Temporary Import Entry (TIE), and refit services and supplies which are exempt from New Zealand's 15 per cent goods and services tax (GST).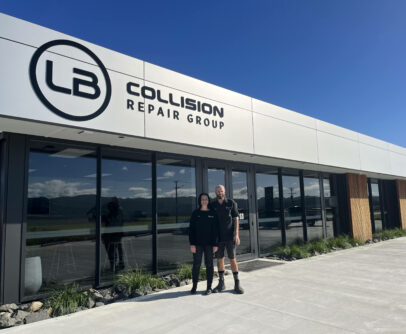 Local business Louie Berkers Collision Repairs has expanded into its new premises in Port Nikau, Whangārei.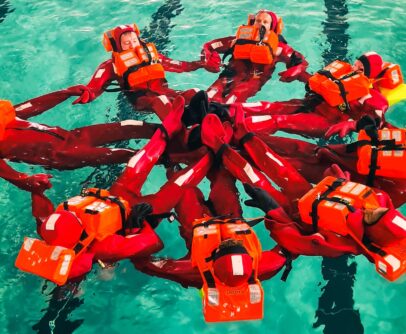 A globally-recognised maritime training qualification being offered in Northland for the first time is open for enrolments. The first intake started on 1 February and ran for seven days during which time participants have been armed with personal survival skills at sea.  Training 4 Safety is the first Northland business to deliver the training, which …