Port Nikau partners with Sea Cleaners
Port Nikau is proud to partner with Sea Cleaners, by providing Sea Cleaners with its new boat Kaitiaki. The vessel Kaitiaki is a 4.5m Blackdog Cat, built by Blackdog Cat at their Logyard Road, Port Nikau workshop.
The work Sea Cleaners does in Whangarei Harbour and beyond will help us keep the Whangarei Harbour clear of rubbish and seems like a perfect way for Port Nikau to contribute to a great cause.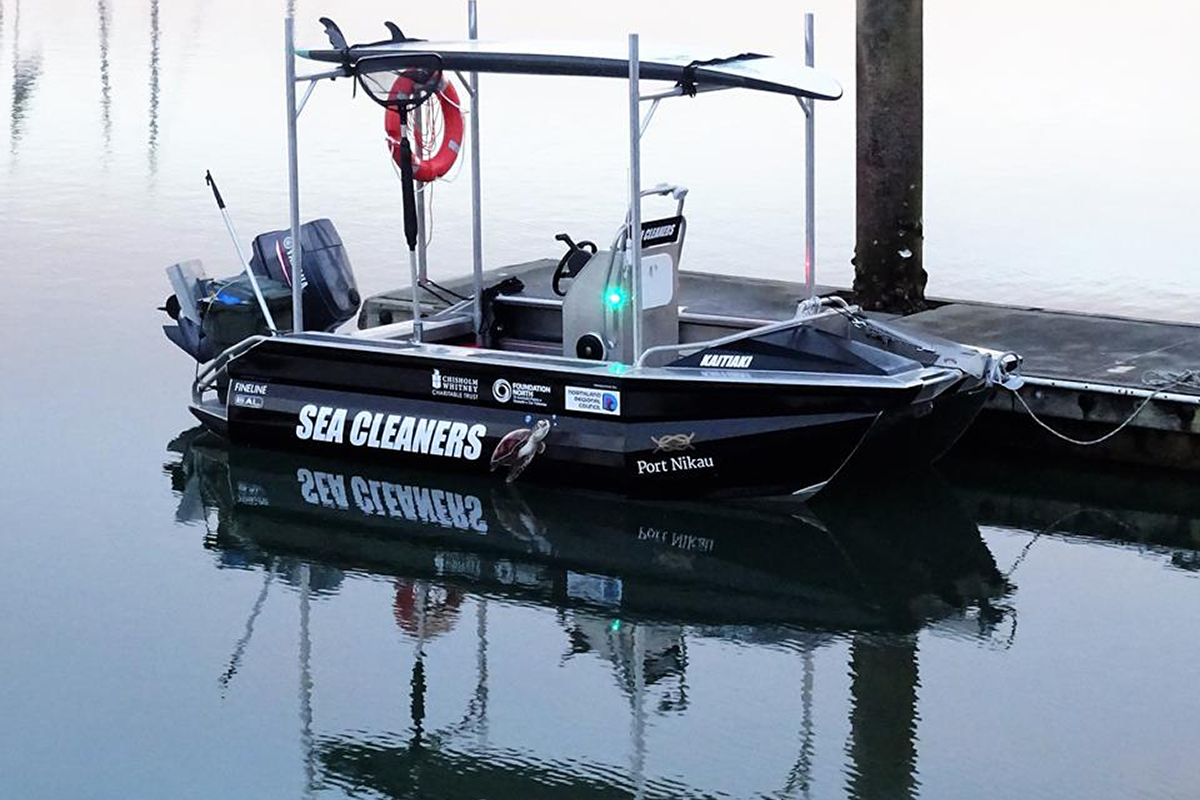 >