The Heart of Whangārei's Harbour
Located in the centre of the future residential Port Nikau development Area, Pier B is the first stage of the new Port Nikau marina to be built and will accommodate 24 vessels, up to 20m.
Brand new marina opening in late 2022
Construction is underway on Pier B, and is expected to be completed – and available for lease – in September 2022.
By 2023, Port Nikau will be home to three piers dedicated to 120 recreational vessels, including the existing Eastpoint Marina which accommodates 8 vessels, Pier B and Pier A, which is scheduled for construction in 2023.
Berthage Options
Pier B offers a range of berthing options for your marine vessel. This can include 16m, 18m and 20m berthages, multi-hull options, and also the option for a vessel up to 40m at the end of the pier.
Pricing ranges from $30+GST per day for a 16m berth, $44+GST for a 20m berth and $53+GST per day for a 16-18m multihull berth.
Fill out the below enquiry form and one of our team can get in touch with you to talk through the best option to suit your vessel.
Why Choose Port Nikau?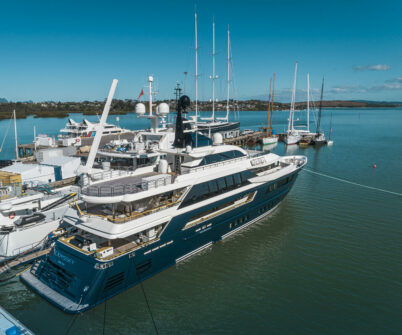 Marine Facilities
The marine facilities are a legacy from the days when Port Nikau was the location of Northland's trading port. These include: deepwater wharves (9m depth), floating pontoons, in-water conversion/refit, mast removal, in-water painting, diesel fuel stop, boat ramp, 3-phase power and water, covered BBQ area, shower and washrooms, laundry and wifi.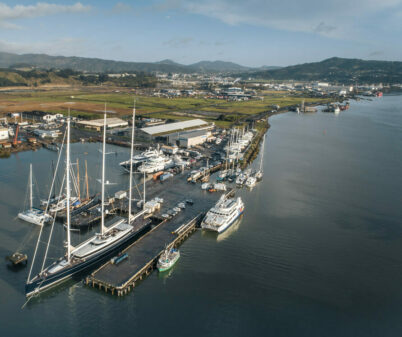 World-Class Marine Hub
Whangārei is globally recognised as a world-class marine hub, attracting vessels from all over the world. There is a strong tradition of boat building and an extensive range of marine businesses in the area providing services to local and visiting vessels. There are a large number of professional companies and talented craftsmen offering the experience and expertise needed for both repairs and refits.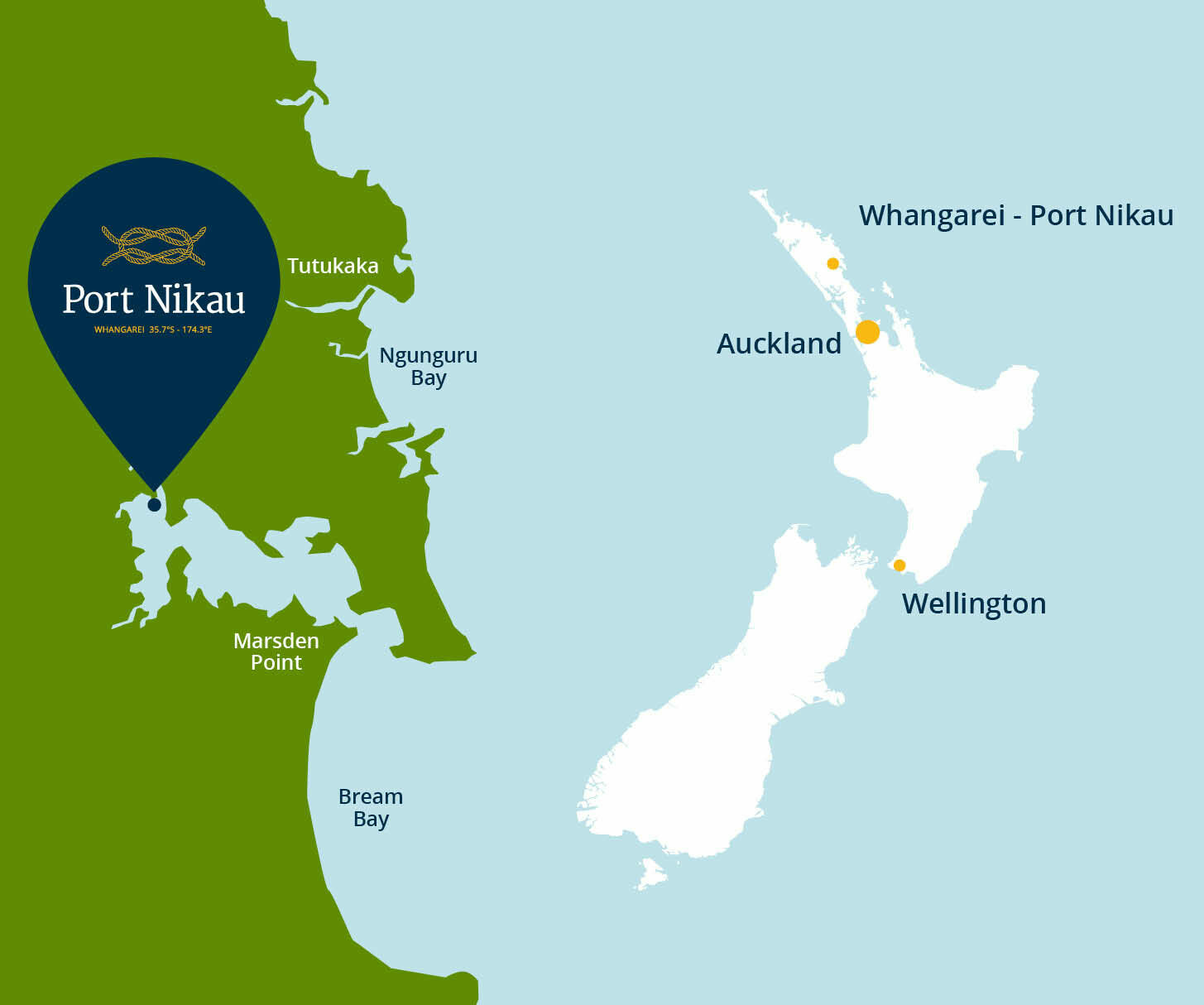 Simple Conveniences
Situated in the centre of Whangarei's commercial district, Port Nikau is uniquely positioned out into Whangarei Harbour. Central Whangārei is just a 5-minute drive or 10-minute cycle away, including medical centres, supermarkets and marine supplies. State Highway 1, Whangārei Hospital, and Whangārei Airport are all within a few kilometres.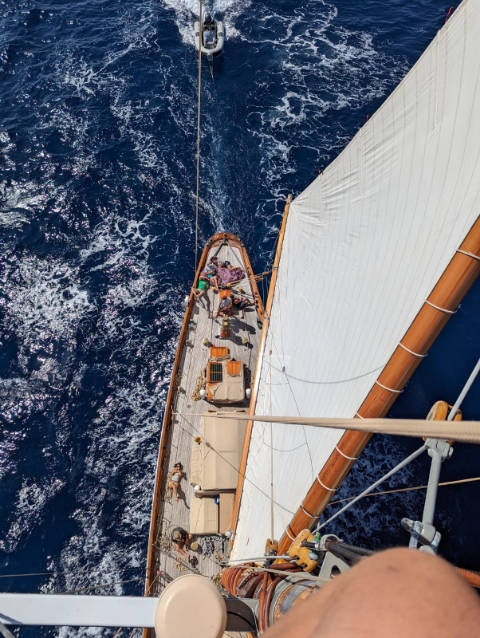 "Altair represents the perfection and quality of the workmanship that has been available locally. It couldn't have been done any better - the challenge was met at a very very high level. We came to Port Nikau because of the skillset that is here in Whangārei, especially for a refit of a classic yacht of this period. We knew local shipwrights and boat builders that could help. The level of workmanship here is second to none of anything I have seen in the world of 40-odd years in the industry, visiting some of the best yards in Europe and America. It's strange to find everything you want in a small community like this. It's been fantastic."
Nigel Blackbourn Captain of Altair, berthed at Port Nikau from March 2020 - March 2022
Register Your Interest
We welcome enquiries for berthage options at Pier B Marina.
Bookings are now available for purchase, with the new marina scheduled to open in September 2022.
Please complete the enquiry form and one of our team will be in touch.
Port Nikau News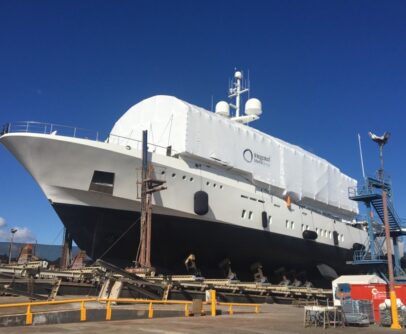 New Zealand will open its air and sea borders from 1 August, allowing tourists to once again explore and enjoy one of the world's greatest natural marine playgrounds.  The move has been met with delight by the superyacht industry as the final step in New Zealand's marine reopening, inviting visitors to return to the gateway …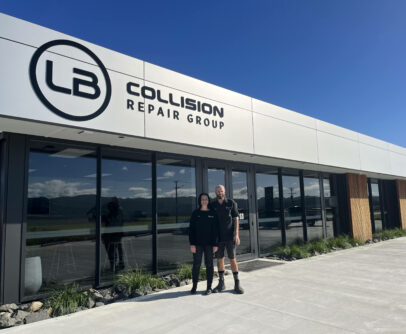 Local business Louie Berkers Collision Repairs has expanded into its new premises in Port Nikau, Whangārei.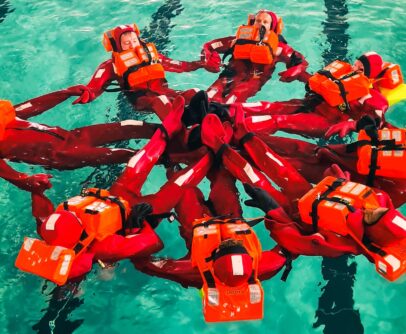 A globally-recognised maritime training qualification being offered in Northland for the first time is open for enrolments. The first intake started on 1 February and ran for seven days during which time participants have been armed with personal survival skills at sea.  Training 4 Safety is the first Northland business to deliver the training, which …