November 8, 2021
Tide Restaurant Opens in Historic Tide Gauge building
The opening of Tide at 325 Port Rd signifies the first step of the future town centre for the Port Nikau development area, a new harbourside residential suburb within 5km of Whangārei.
Partners and chefs Paige Cowie and Brad Revell recently leapt at the chance to make this historically-significant building into a unique seafood-themed restaurant. The couple were "blown away" by the one-of-a-kind location and thought it was a perfect opportunity for a hospitality venue. 
After several months of going back and forth on names, Paige and Brad settled on the name Tide for the restaurant to keep it simple. The name reflects the building's history as it was originally the Tide Gauge Building, built in the 1960s. 
The seafood-dominant menu and the 75-seat restaurant is on the water and is quickly becoming a hospitality hotspot and the owners are pleased to have kept the essence of the Tide Gauge Building in the fit-out. The building has provided facilities for the Northland Harbour Board and waterside workers for years, so the new owners believe it is important to maintain the history behind it. The building used to house a tide gauge machine with a float underneath the structure, which rested on the water's surface to chart and record the harbour's tide levels. Paige and Brad have retained the old machine as a key feature in the restaurant.
To make a reservation or for more information on Tide click here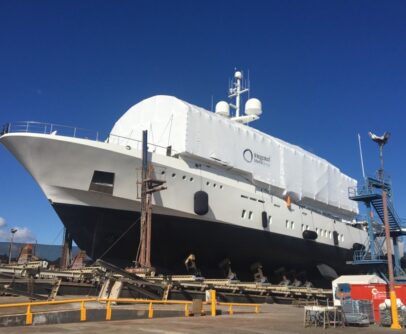 New Zealand will open its air and sea borders from 1 August, allowing tourists to once again explore and enjoy one of the world's greatest natural marine playgrounds.  The move has been met with delight by the superyacht industry as the final step in New Zealand's marine reopening, inviting visitors to return to the gateway …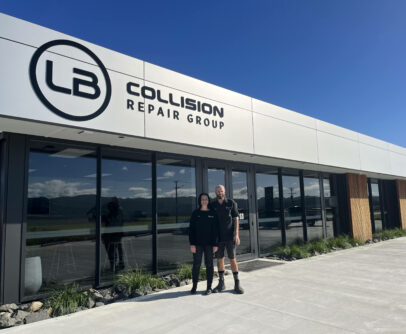 Local business Louie Berkers Collision Repairs has expanded into its new premises in Port Nikau, Whangārei.